Featured Course

Finally here's a weight loss program that does not force you to follow a diet. In fact FORGET about dieting.
The EVOLVE Method was created by Dr. Enaka Yembe, a board certified family medicine physician who not only struggled with a lifetime of obesity but coached hundreds of individuals inside and outside of her medical practice for 13 years. Finally in her early 50s she was able to shed 70 pounds using The EVOLVE Method. She has been able to compress all that she had learnt over a 9-year span into a SIMPLE EFFECTIVE system called The EVOLVE Method.
This Method works because
It is not a diet – It's a Method which first works on your MINDSET and reasons that cause "bad eating habits."
Arms you with tools and strategies to help you find true meaning and purpose in life.
It teaches you a healthy way of eating that is sustainable for life. So no magic pills and potions here.
It'll move you out of your comfort zone and help you stay committed to your journey.
Self doubt and a muddle of uncertainty is normal – but stating an intent, figuring out why and being committed to joining you in this daunting task of weight loss is what we are about.
The EVOLVE Method is made of 6 simple steps. EVOLVE is an acronym.
E is for EMOTIONS – Everything we do depends on how we feel. Learn to develop the correct mindset for weight loss. This is the KEY to long lasting results.
V is for VESTED– Learn multiple tips and strategies to help you stay fully committed.
O is for OPPORTUNITY – Learn how to STOP the PROCRASTINATION. Throw out all these excuses. You have everything you need to start this program now. The opportunity is in your environment. Let me show you how. Do the right thing for yourself.
L is for LEARNING – Learn the hidden tips and hacks of effective weight loss. Some of "the right things" we are doing are actually the wrong things.
V is for VICTORY – Celebrations of small victories along the way help keep you encouraged. We do this together. We stay in tough via our secret Facebook group. Want to kick things up a notch, choose the 1:1 program with Dr. Yembe and she will personally stay in tough with you everyday for 6 weeks- helps you ACE your results.
E is for ENERGIZE- Learn what exercises are best for the most effective weight loss. You don't need to spend hours on end exercising.
Here are some of my before and after pictures.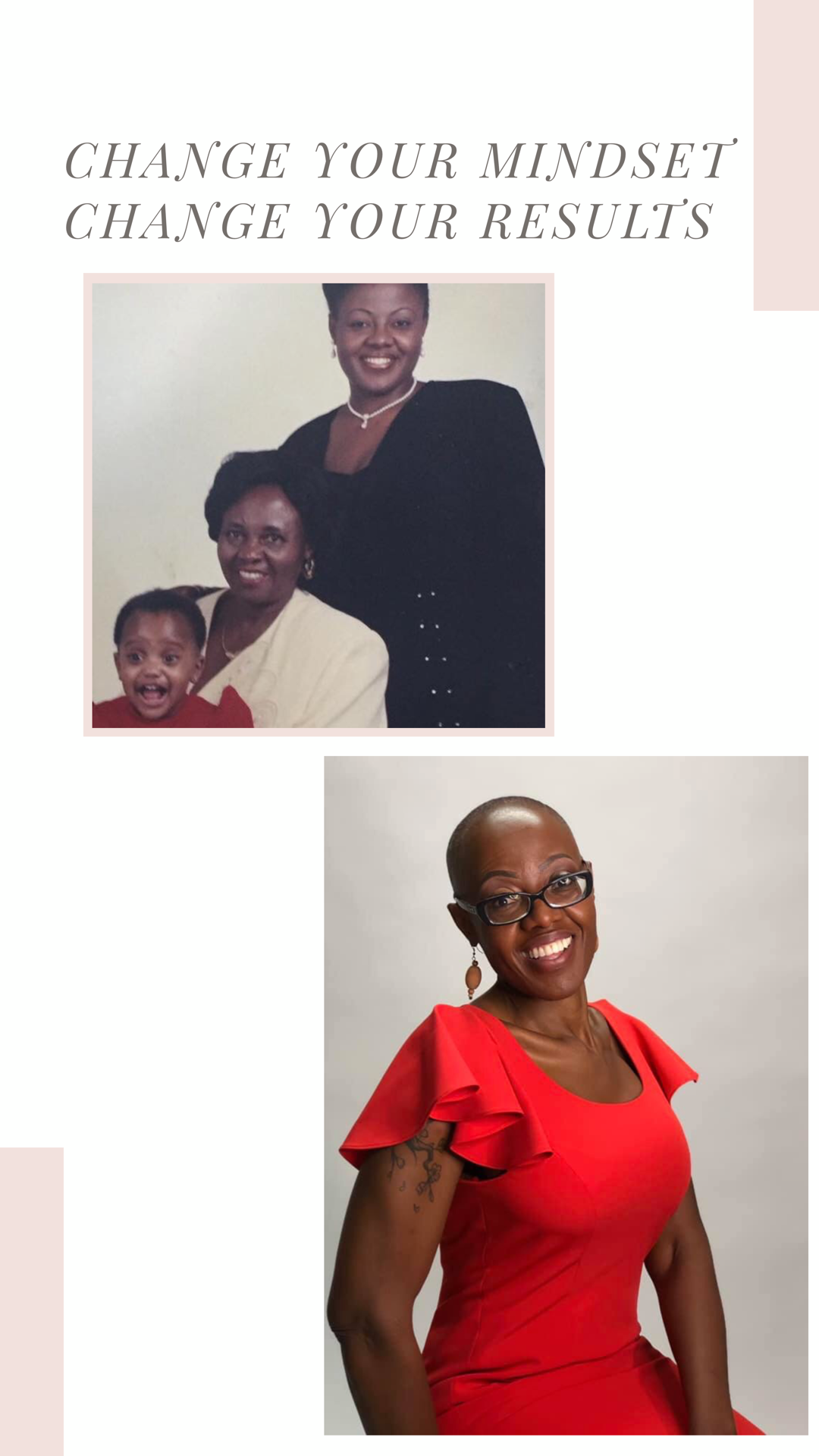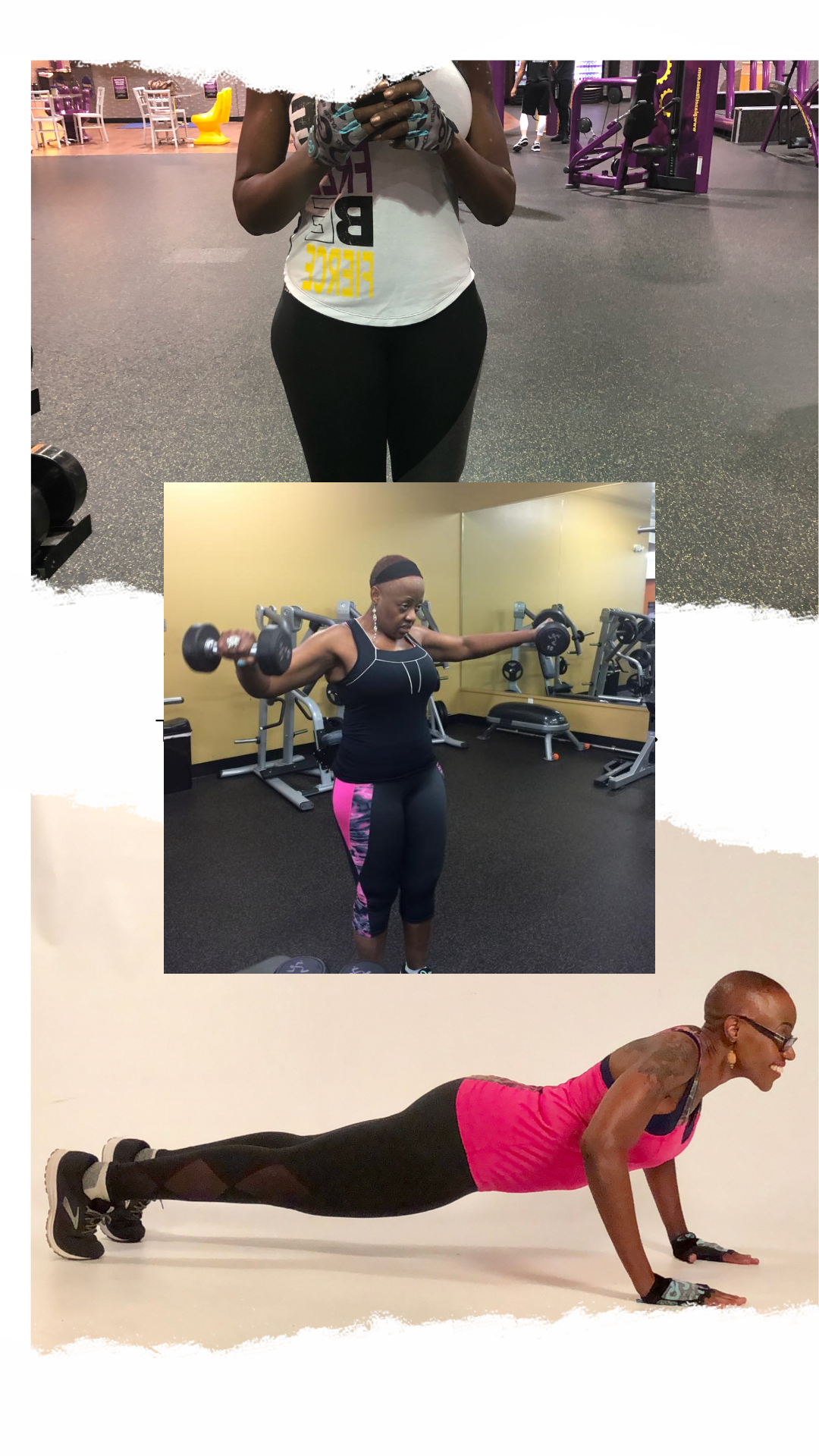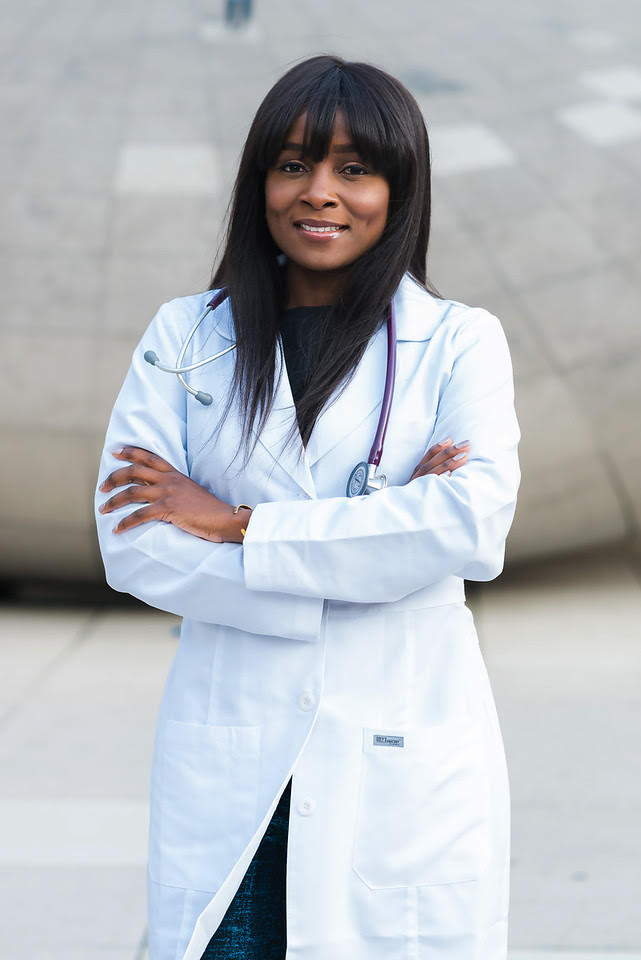 "The greatest misconception of any high performing individual is to think they do not need any more guidance or coaching.
Dr. Yembe is a selfless coach who makes time out of her busy schedule to coach and direct me in my coaching career, life and entrepreneurial endeavors. She is THE COACH to this coach!
With her personal development coaching program, I have grown to believe in the strength of my potential and launched an online course that has made me close to $5000 dollars n less than 3 months as it continues to grow!
She provides me with 1:1 support in a comfortable online environment where I am the most important student in her training program during my one hour session. She is available around the clock by phone or email and is always ready to answer questions or critique my growth process or homework assignments. This has been the best investment of my time and effort this Summer.
Her journey with health and fitness indirectly and directly impacts my approach to living a well rounded fulfilling life. I will continue to remain her mentee and look forward to what lies ahead with the EVOLVE method for weight loss. You do not want to miss out on this life changing opportunity to transform your life with my personal coach"!
Dr. Nina Lum
Physician, Author, Blogger, Speaker, Coach & Entrepreneur
imgroadmap.com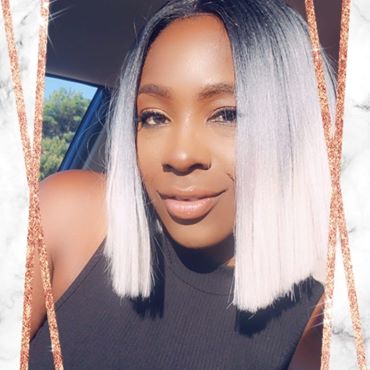 "Anyone can tell you what to do to, lose weight, build confidence, set a goal. However few can actually BE THERE to show you, and even less will walk through that journey with you. January 26th, 2019 after one on one coaching, Dr. Enaka Yembe crossed that finish line with me in my first half marathon. I continue to be moved by her personal investment in watching me use the EVOLVE Method and transform me beyond what I thought was my potential.
Thank you for a being a part of my journey"
Sirri Bonu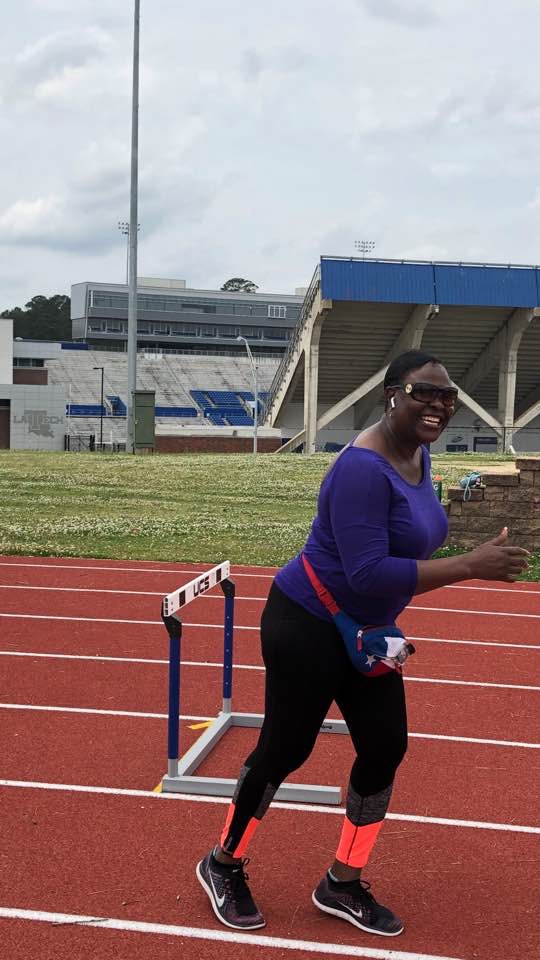 "Dr. Yembe, I am pleased to watch your "EVOLVE" program. Also, thank you for being an instrument for my 19 pounds weight loss few months ago participating in one of your inspirational weight loss programs in April.
Knowing your journey with weight loss struggles, your success story really inspired me and motivated me to join the gym team that helped me to lose weight.
Your recent video also helped and candled my inner strength to continue to press forward for my weight loss plan.
Thank you, Dr. Yembe for sharing your story".

Cecilia Iwala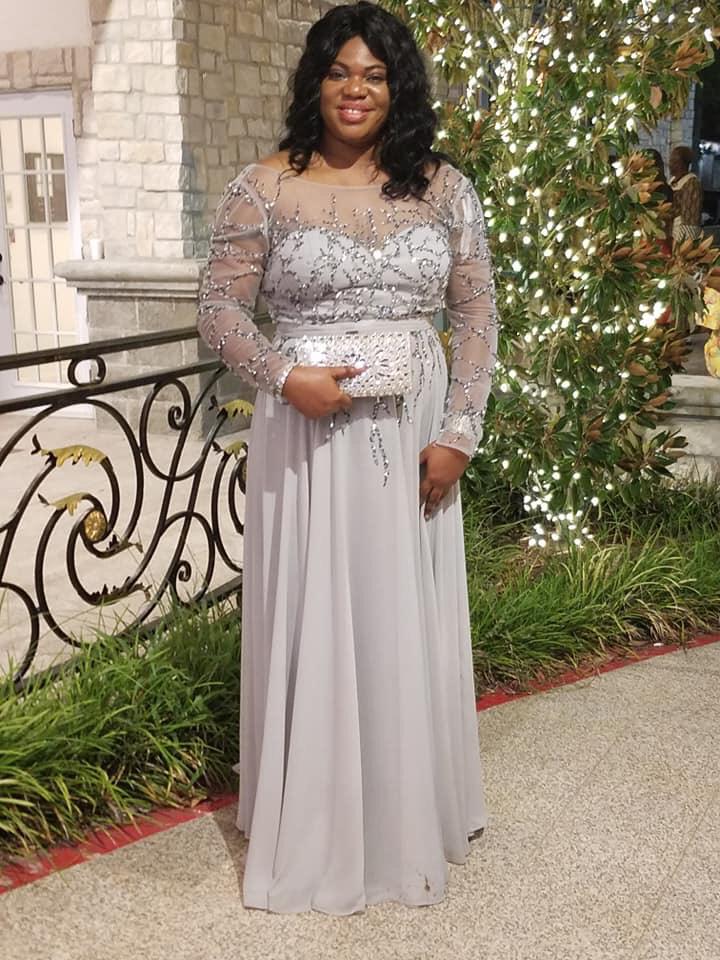 "Dr. Yembe has not only been my coach, but also my role model. After watching and listening to her story, I said to myself "if she could do it, I believe I can do it too. I have struggled with my weight for about 12years since I had my first child. I tried doing diet and exercise, but I just kept losing and gaining even more weight after giving birth to my other 3 children. Diet and exercise never worked for me. I was not losing weight consistently as I wanted. It was so frustrating. I got very concerned because when I went to the clinic for my yearly check ups and my blood pressure was in the high limits. At that point, I made a decision to get into a serious weight loss program to help me loose some weight so as to prevent medical conditions such as diabetes, hypertension, cardiovascular diseases. Through Dr. Yembe's coaching and guidance using her six simple steps of the EVOLVE method, I have lost about 20 pounds in just a few weeks. The word EVOLVE is just an acronym. The
E stands for Emotions, V for vesting, O for opportunity, L for Learning, V for Victory, E for Energy.
I started off with controlling my emotions towards food. I stopped eating unconsciously. I became committed and consistent with my weight loss. I plan what I eat, I control every food I put in my body and i also made my exercise plan.
I used all the opportunities I have around me to keep myself active and exercising.
I started Learning about the various kinds of food (which one has more calories, sugars and all the unhealthy stuff). I used to love eating ice cream. I would eat about a bowl of icecream every day. But since I started Dr. Yembe's EVOLVE method, I stopped eating icecream. I only eat icecream occasionally now and only a small quantity. I stopped eating processed foods, fast foods and yogurts. I stopped drinking sodas, avoided artificial sweeteners. I started eating healthy fruits and vegetables, eating in moderate and small quantities.
I did set goals of how many pounds I want to loose in a Certain time frame and each time I reach my goal I celebrate my achievement. Celebrating just helped me stay motivated.
I also incorporated exercise into my weight loss journey.
As a conclusion, I will like to give Thanks to Dr. Yembe for raising awareness, educating, inspiring me and making me believe I can loose weight and get back in shape."

Catherine Itoe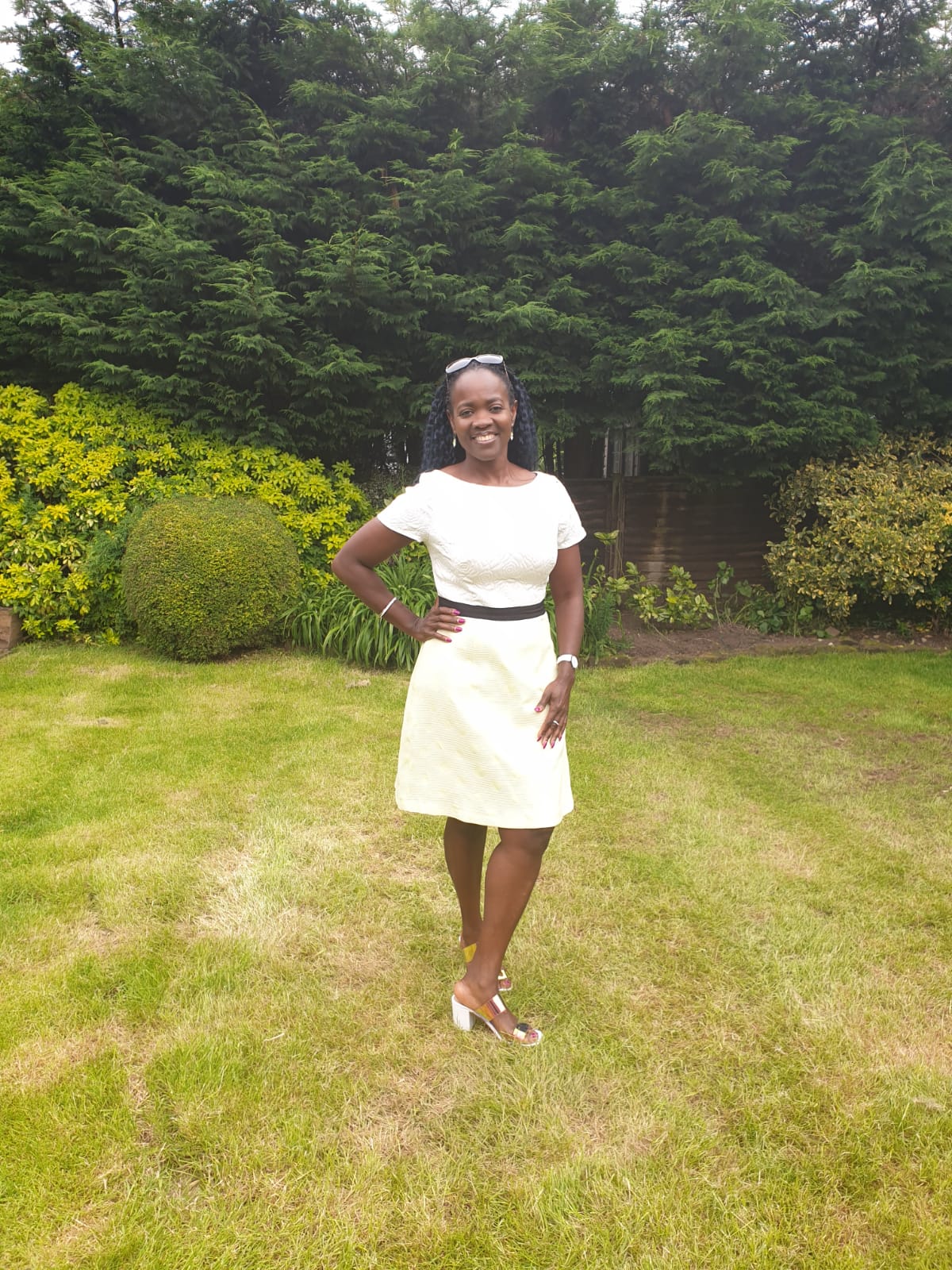 "Enaka you are a great source of inspiration to so many people including me. You motivate me in ways I really cannot describe. I love you for your passion, determination and resilience towards achieving your goals. I am confident that this course will be of great benefit to anyone who joins. Many thanks for all you do to promote a healthy lifestyle. Thank you very much for sharing your journey with us."
Lydie Sama Nsutebu